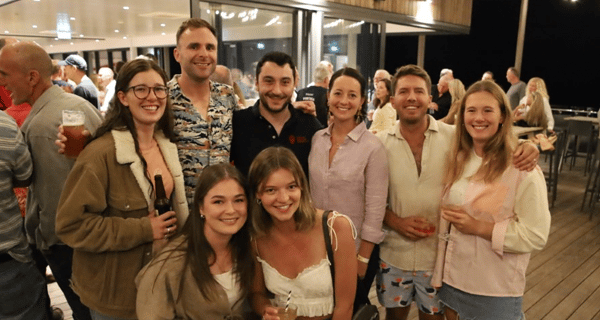 Portsea SLSC 2021-22 Presentation Night
May 2, 2022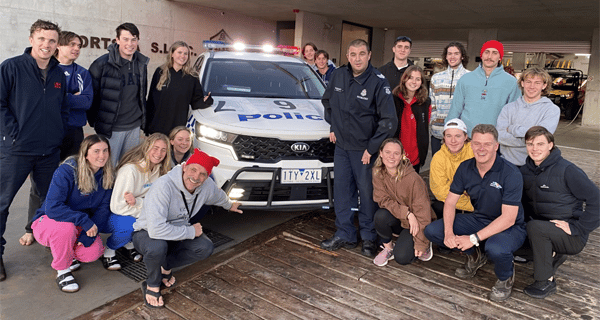 Search and Rescue Education – Platinum Camp 2022
July 15, 2022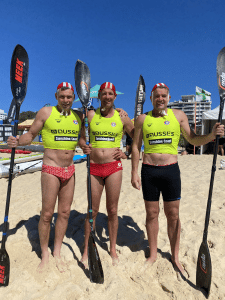 Vale David Flockart
9.10.1965 – 30.4.2022
It is with great sadness that we share news of the passing of David Flockart, who died on Saturday 30th April, with his family by his side.
Dave joined Portsea SLSC in 1993 with his brother Pete and a group of friends with a strong interest in ski paddling. Dave was already an accomplished athlete, best known for his success in endurance multi-sport events and soon translated this to ski paddling. He would form part of a strong and successful team which represented the club at State and National Titles over the next seven or eight years.
Dave was an absolute waterman, and had a love of the water across body surfing, wind surfing, surfing, sailing (he competed in state, national and world champs in wind surfing), wave jumping, kite surfing and downwind ocean ski paddling.
While his paddling and love of the water endured, so too did his passion for lifesaving. Dave was part of the Leroy's Masochists patrol for 23 years, including this season, rarely missing a patrol. He was also a regular contributor to the Portsea Swim Classic and the Pier to Perignon swims. While the sense of community service was clearly a factor in this commitment, he was drawn to the club through the many friendships he had formed and loved the camaraderie and mateship that exists among the group.
While not driven by recognition, Dave was incredibly proud to have been inducted into the Portsea SLSC Wall of Fame in 2020 for his contribution to the club.
Despite or perhaps because of his adventurous past – Dave worked for many years as a white-water rafting guide before becoming a hot air balloon pilot – safety was incredibly important for Dave. He was always very attentive on patrol, while out surfing or downwind paddling, where he really was the safety leader.
Last year Dave courageously shared his battle with bowel cancer, encouraging all members to take advantage of the free screening kits made available, and to get regular health check ups. The story, which was shared through our eBoomer, generated more member feedback than any other edition in the past few years, and was used by the Cancer Council to further generate awareness of the preventative measures available.
He continued to represent the club on a surf ski in Masters competition and genuinely loved being part of a team. This was never more evident than in 2021, as part of the team that travelled to Lorne for State Titles and then Maroochydore for the Australian Masters Surf Life Saving Championships, securing 6th place in the double ski with Matt Mahon and top ten finishes in ski teams and Taplin relay. His excitement and enthusiasm for the team and what we were doing was impossible to hide.
Tragically, Dave's cancer returned in November 2021. Despite this setback, he remained incredibly positive and determined to re-tackle this beast.
While he loved the club and his mates, his love for Sue (aka the Hicksta) and his boys Charlie and Nick was unparalleled. He was so proud of the lifesavers that Charlie and Nick have become and loved their involvement in the club. He also loved that they shared his passion for the water and could watch them surf for hours on end from the water or the beach. They are a strong and amazing family, and his beautiful marriage to Sue will always be treasured and live on in all our hearts.
There are many in our club who have lost a dear friend, literally one of the nicest people you will ever meet. We feel their loss.
To Sue, Charlie, Nick and the extended Flockart clan, from the bottom of our hearts we extend our deepest sympathies.
Flocky, Rest in Peace.
A funeral will be held to celebrate Dave's life on Monday 9th May, 1.00pm at St Andrew's Church, New St, Brighton, with refreshments to follow at the Sandy Club, Beach Road, Sandringham.
(Written by Matt Mahon, and shared with the support of the Flockart family)