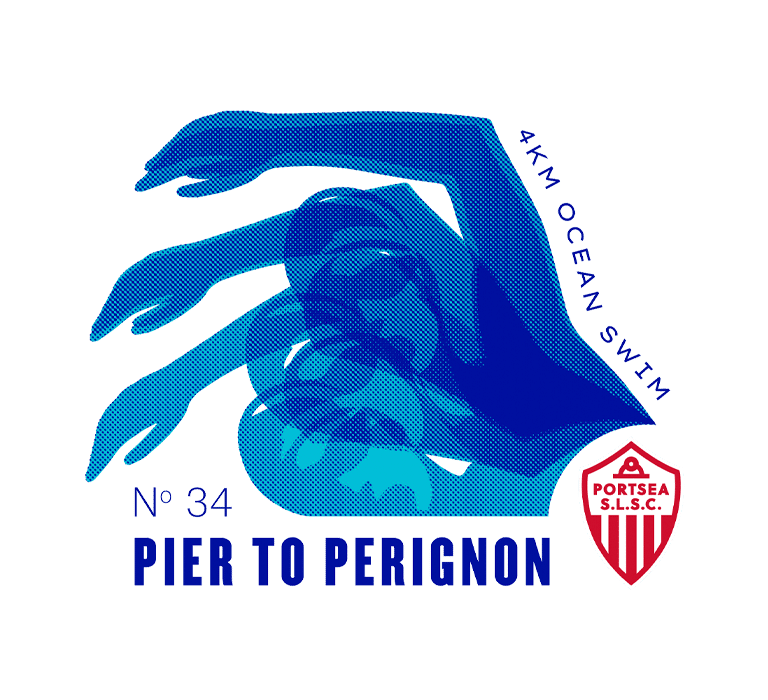 PIER TO PERIGNON - SUNDAY APRIL 10TH 2022
We hope you are all safe and well and ready to enter the water once again for the Pier to Perignon that next year celebrates its 34th consecutive year.
P2P email: p2pinfo@portseasurf.com.au. Send us an email if you have any queries relating to the P2P. Please be aware that it may take a few days to respond to your email.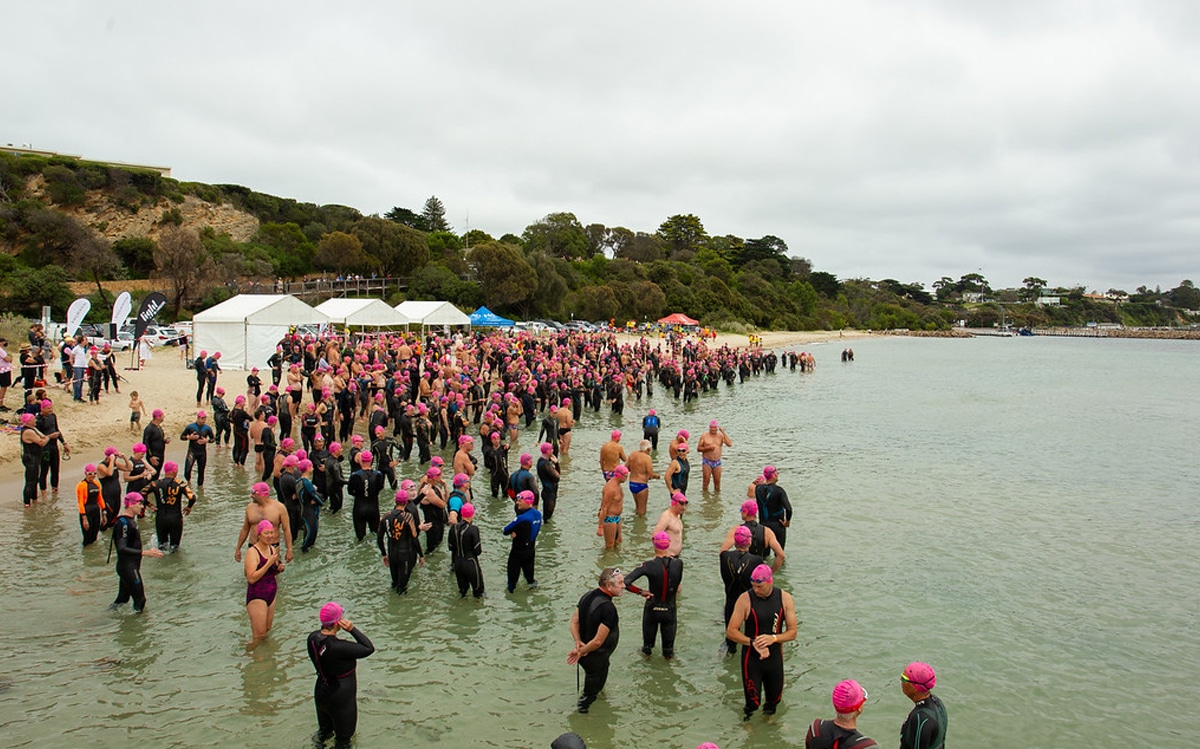 The Pier to Pérignon started in 1989 when the two Humble Founders swam from Sorrento to Portsea, with the wager being a bottle of Dom Pérignon for the winner.
EVENT DETAILS
DATE: April 10th 2022
VACCINATION REQUIREMENTS: The P2P requires entrants 16 years and above to have had two doses of the COVID-19 vaccine. Vaccination status for other age groups will be in line with Victorian Government guidelines at the time of the event.
START TIME: 12:00pm (after the 12pm ferry has departed from Sorrento)
STARTING LOCATION: Sorrento Front Beach (between boat ramp and pier)
FINISHING LOCATION: Portsea Front Beach
SWIMMER DRAW PRIZE:
The prize is a six night return package to Turkey for one person, valued at around $5000, that takes in the cultural and historic highlights of Istanbul and the Gallipoli Peninsula, before competing in the annual Dardanelles swim event from Europe to Asia.
The significance of the prize is that this iconic event was started just six months before Robert Robertson and Ted Baillieu did the first Pier to Perignon swim in 1989. Both events are over a similar distance, they attract a similar number of entrants each year and, quite uniquely, are both swum in one wave.
To win the draw competitors must be present at the presentation stage ceremony post swim.
2022 PIER TO PERIGNON SPONSORS
TITLE SPONSOR

GOLD SPONSORS

BRONZE SPONSORS