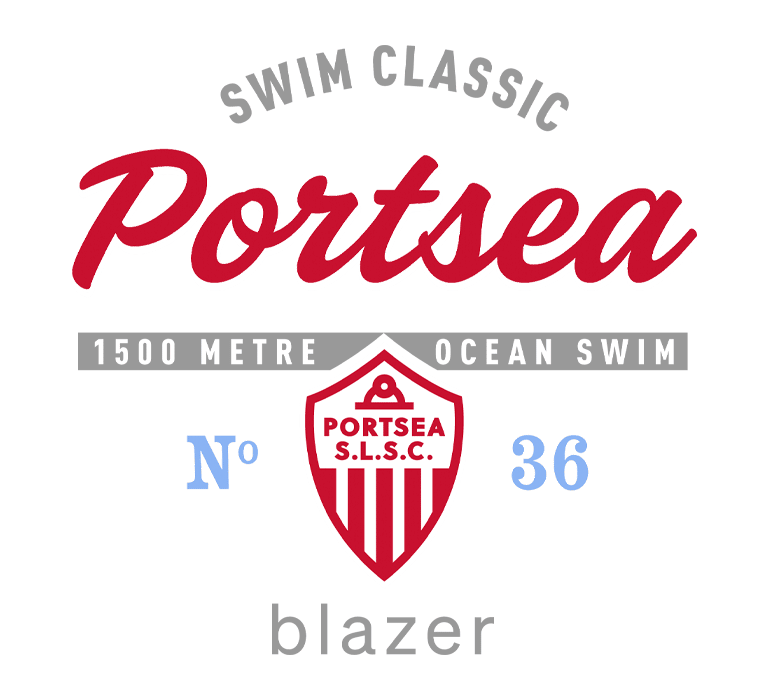 PORTSEA SWIM CLASSIC - SATURDAY 21ST JANUARY 2023
The 37th continual running of the Portsea Swim Classic will be held on the 21st January 2023. We look forward to welcoming you back to the pristine water of Point Nepean National Park in 2022.
Photos from the 36th Portsea Swim Classic 2022 can be found here.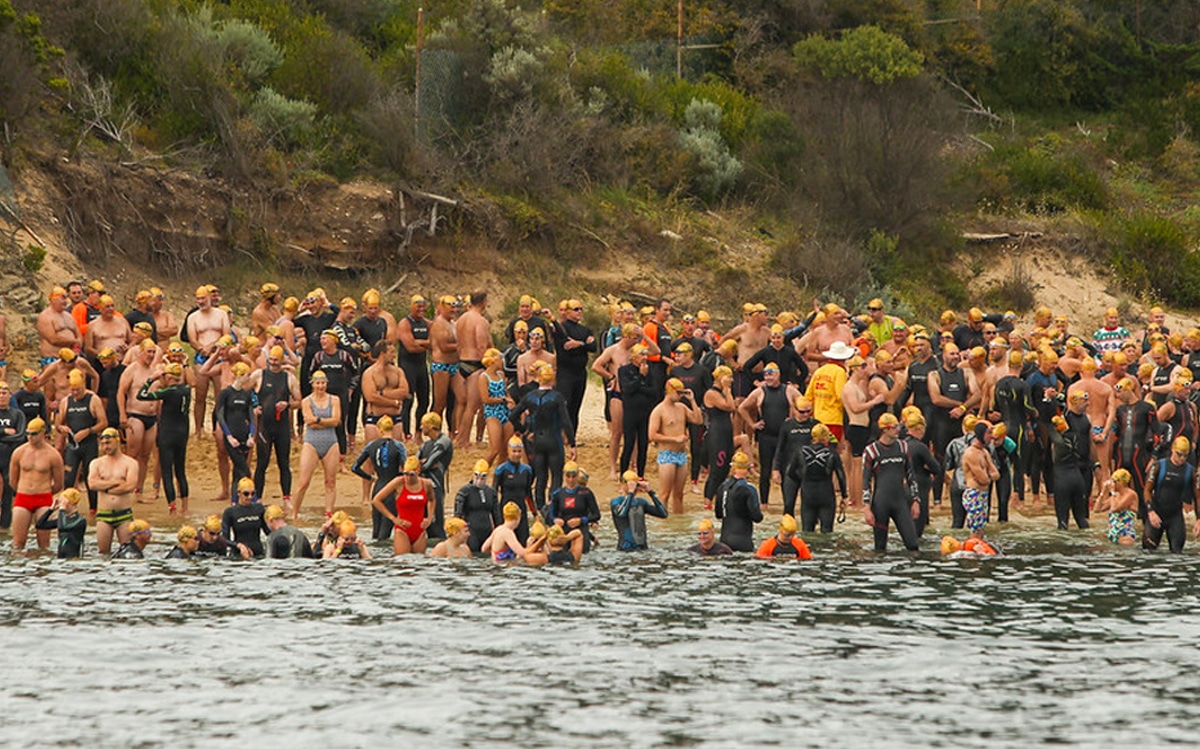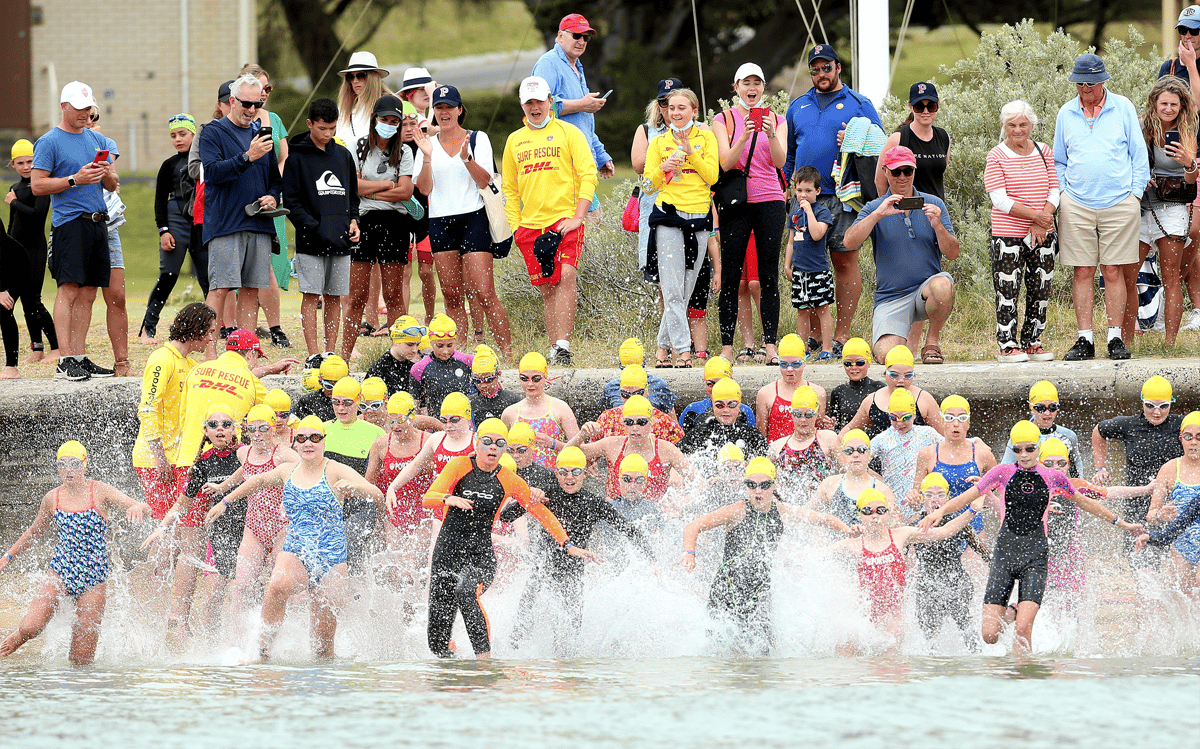 2023 SWIM CLASSIC INFORMATION
The 2023 Portsea Swim Classic is on track to be bigger than ever! Click READ MORE below for more information relating to the schedule and running of the Swim Classic day, including wave times for each of the events.
EVENT DETAILS
DATE: January 21st 2023
VACCINATION REQUIREMENTS: The PSC requires entrants 16 years and above to have had two doses of the COVID-19 vaccine. Vaccination status for other age groups will be in line with Victorian Government guidelines at the time of the event.
LOCATION: Point Nepean National Park – Click here for map reference
PRESENTATIONS: Event presentations will happen on the day at the Portsea Swim Classic.
RACE CATEGORIES:
| | | |
| --- | --- | --- |
| Race Categories | Distance | Swimmer Restriction |
| PSC-22 | 1500m | Restricted to 2000 swimmers |
| PSC-22 Gold | 2500m | Restricted to 450 swimmers |
| PSC-22 Tribe | 500m – Women's Team Event | Restricted to 150 swimmers |
| PSC-22 Junior | 500m – 13 and under | Restricted to 300 swimmers |
OVERVIEW OF RACE CATEGORIES
PSC 1500 – Restricted to 2000 swimmers
The heart and soul of this great day and one that has become a favourite among open water swimmers. This iconic race will once again be swum at the spectacular, "Quarantine" course over 1500m. To minimise disappointment, after a sell-out last year, we would like to highlight that we have decided again this year to cap entries at 2000 swimmers so as to maximise safety. To avoid disappointment, registering early is recommended. Due to the success of the mixed class, which in 2021 allowed groups of two or more swimmers of any age or gender to swim together, we have decided to make it an ongoing part of our program. Please read the instructions for registering a group for the Mixed Class carefully as the Group leader needs to ensure the group is registered prior to other members registering. Registering in Mixed means that you DO NOT also register for an age group.
PSC 2500 (GOLD) – Restricted to 450 swimmers
Our single wave event is for everyone of any gender, who are aged from 12 years and above and who revel in the challenge of a large field, open competition, and that extra distance of 2500m. As the name suggests this is the race for those who like to challenge themselves and enjoy the rush of adrenalin that the start evokes. This is the race where you get to enjoy that extra time in the water, to soak up the wonders you get to see in the pristine water of Port Phillip Bay, and to hopefully be visited by our local dolphins.
PSC TRIBE – Women's Team Event – Restricted to 150 swimmers
Portsea Swim Classic Tribe is a female-only team swim event.
This team consists of three swimmers who swim together over the 500m course. A great event for both friends or family to swim together and for their times to be combined to determine their place on the day. This event has seen families of three generations swimming together, enjoying both the wonderful environment of the pristine waters of 'Quarantine', but also a very special moment. Come down and join the movement and a wonderful experience with all of us.
Junior Swim – Restricted to 300 swimmers
The Junior Swim Classic is a great entry point for those aged up to 13 to be part of the iconic Portsea Swim Classic Day. Competitors will swim 500m (swimming with the tide) in the pristine waters of the Quarantine Station finishing at the Swim Classic finish line. The field size is strictly limited to 300 competitors and all participants will receive their own "Portsea Junior Swim Classic" t-shirt and swimming cap (to be worn during the event). Registration link is above, and packs can be collected on the day.
2022 SWIM CLASSIC SPONSORS & PARTNERS
GOLD SPONSORS



SILVER SPONSORS

BRONZE SPONSORS

EVENT PARTNERS