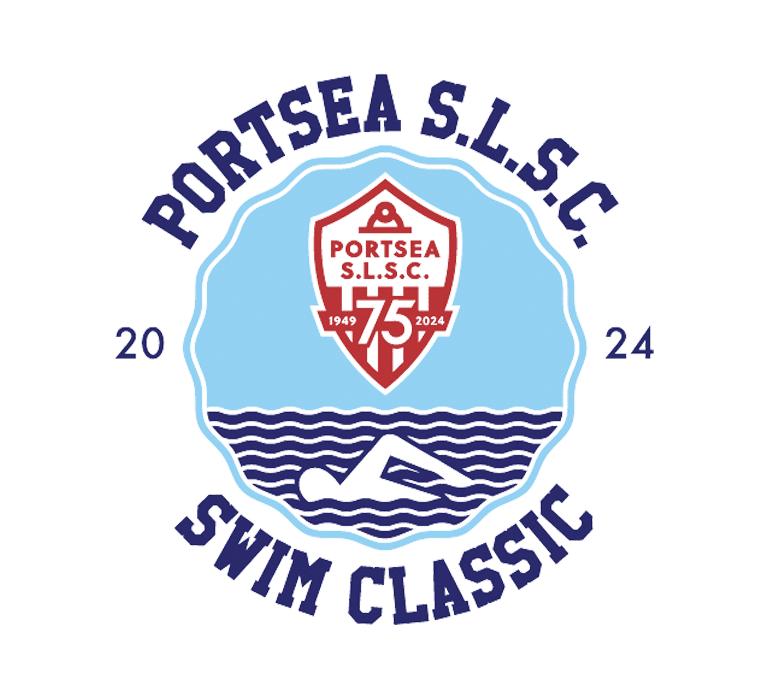 PORTSEA SWIM CLASSIC - SATURDAY 20TH JANUARY 2024
The 23/24 season celebrates the 75th anniversary of the Portsea Surf Lifesaving Club's commitment to providing a safe environment for the community to enjoy the Portsea Back Beach. Due to this we have decided to commemorate this years swim to highlighting this and our merchandise has been designed to celebrate this major milestone.
The 38th continual running of the Portsea Swim Classic will be held on the 20th January 2024. We look forward to welcoming you back to the pristine water of Point Nepean National Park in 2024 and don't forget the Portsea Bay to Surf Run and Walk will be held on the afternoon of Friday 19th January.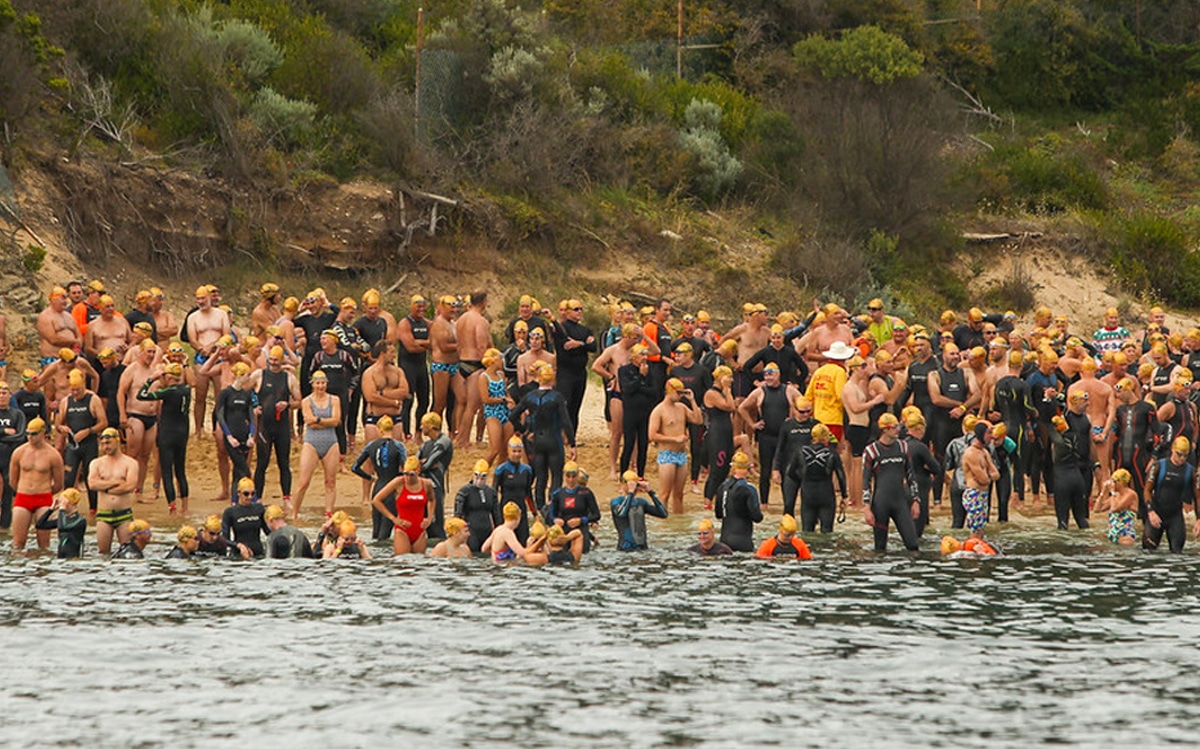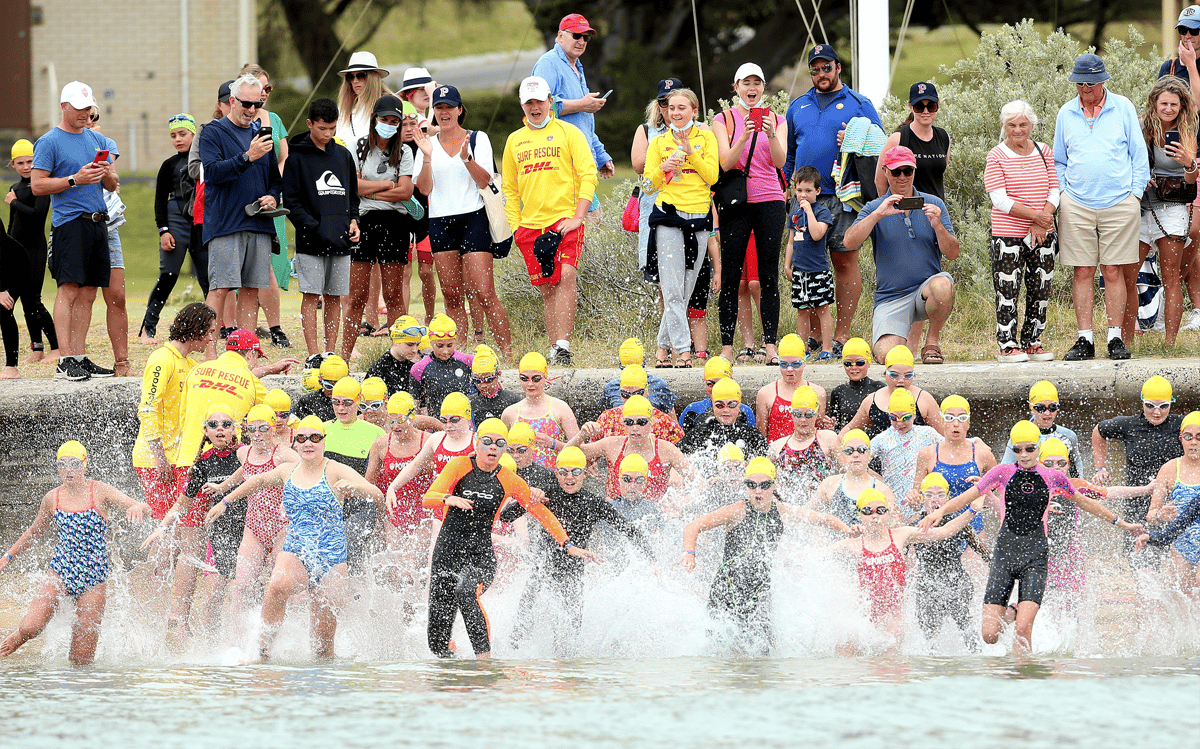 2024 SWIM CLASSIC INFORMATION
The 2024 Portsea Swim Classic is on track to be bigger than ever! Click READ MORE below for more information relating to the schedule and running of the Swim Classic day, including wave times for each of the events.
EVENT DETAILS
DATE: January 20th 2024
LOCATION: Point Nepean National Park – Click here for map reference
PRESENTATIONS: Event presentations will happen on the day at the Portsea Swim Classic.
PLEASE NOTE: There are 2 Gold waves this year. Wave 1 is for swimmers wanting to compete in both Gold and the 1500m Swim Classic as well as competitive swimmers. Wave 2 is for people wanting a more relaxed swim and for groups. Both waves have restricted numbers.
RACE CATEGORIES:
| | | |
| --- | --- | --- |
| Race Categories | Distance | Swimmer Restriction |
| PSC-24 Classic | 1500m | Restricted to 2000 swimmers |
| PSC-24 Gold | 2500m | Restricted to 2 waves of 350 swimmers (700) |
| PSC-24 Team | 500m | Restricted to 200 swimmers |
| PSC-24 Junior | 500m – 13 and under as at date of the PSC | Restricted to 250 swimmers |
OVERVIEW OF RACE CATEGORIES
Portsea Swim Classic 1500m
The heart and soul of this great day and one that has become a favourite among open water swimmers. This iconic race will once again be swum at the spectacular, "Quarantine" course over 1500m. To minimise disappointment, after a sell-out last year, we would like to highlight that we have decided again this year to cap entries at 2000 swimmers to maximise safety. To avoid disappointment, registering early is recommended.
The Team 1500m (1.5km) event is open to all accepted ages and genders. It is for groups of two or more swimmers who would like to compete together in the same event. In this event we do not have places, rather it is designed for you to race with or compete against the other members of your team under the same current conditions.
To race together in the "Team 1.5km" please ensure you all nominate the same WAVE number (1 or 2). There is no nomination of teams this year and so the wave number will be critical in ensuring that you all swim together. The waves are restricted to 150 swimmers in each.
Portsea Swim Classic 2500m GOLD
Due to its overwhelming popularity, we now have 2 waves for the 2.5km GOLD event.
Wave 1 – Competitive swim and for those wanting to also compete in the 1.5km.
Wave 2 – Social swimmers.
Please nominate Wave 1 or 2 at time of entry and if swimming as a group please ensure you discuss with others in your group which Wave you wish to swim together in.
Please note that each wave is restricted to a maximum of 350 swimmers.
The 2.5km is an Open division for all swimmers 12 years and above at the date of the event.
As the name suggests this is the race for those who like to challenge themselves and enjoy the rush of adrenalin that the start evokes. This is the race where you get to enjoy that extra time in the water, to soak up the wonders you get to see in the pristine water of Port Phillip Bay, and to hopefully be visited by our local dolphins. This race sells out quickly so please be mindful of this when looking to enter.
Portsea Swim Classic Junior (500m)
The Junior Swim Classic is a great entry point for those aged up to 13 to be part of the iconic Portsea Swim Classic Day. Competitors will swim 500m (swimming with the tide) in the pristine waters of the Quarantine Station finishing at the Swim Classic finish line. The field size is strictly limited to 300 competitors and all participants will receive their own "Portsea Junior Swim Classic" t-shirt, Baseball Cap and swimming cap (to be worn during the event) included in their registration fee. Registration link is above, and packs are collected on the day after the race.
Portsea Swim Classic TEAM (500m)
This event is new to our format and follows on from the success of the mixed class in the 1500m Classic although this event is swum over a more relaxed 500m. It allows for a Team of two or more people of any age or gender, and who are aged 8 and above (8-11 need to be part of a team with at least one adult), to swim together over the 500m course. A great event for both friends or family to swim together and for their times to be recorder so you can all compare. This event allows groups to swim together, enjoying both the wonderful environment of the pristine waters of 'Quarantine', but also a very special moment. Come down and enjoy a distance that caters to everyone.
Portsea Da$h 4 Ca$h
This event is split into a Male and Female heat that is open to any competitor 18 years and above that is registered for another swimming event on the day. This is a short course sprint with competitors all starting together. It is a winner take all event with a prize of $1000 for each of the winners. Please take note of when we have scheduled this race for this year.
2024 SWIM CLASSIC SPONSORS & PARTNERS
GOLD SPONSORS




SILVER SPONSORS

EVENT PARTNERS