PSC RACE INFO
Date: Saturday 15 January 2022.
WAVE TIMES
Please find below the wave times for PSC-22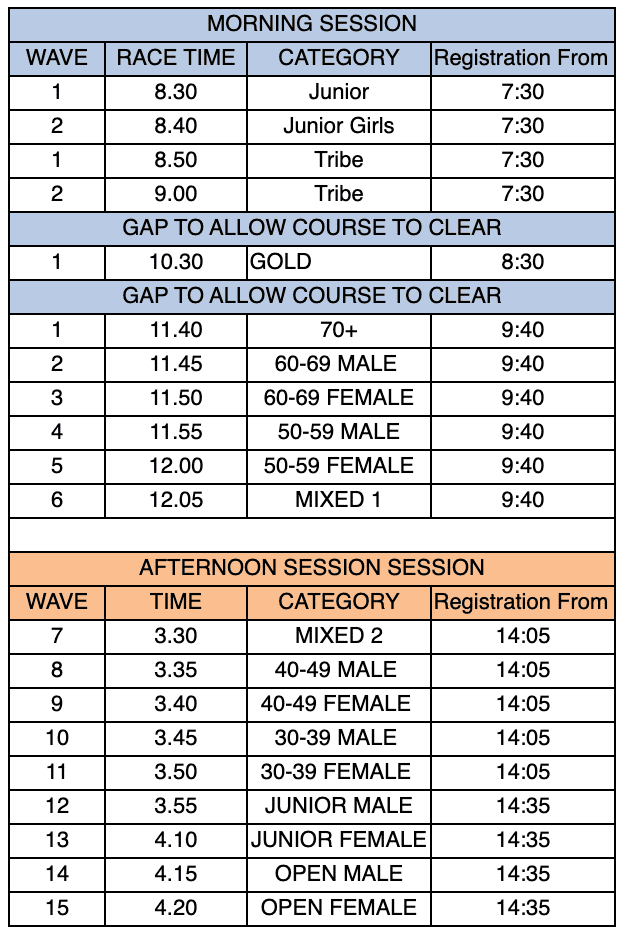 DIVISIONS
Male and Female
(minimum age 12 years on day of swim)
12 – 17 years (Junior)
18 – 29 years (Open)
30 – 39 years
40 – 49 years
50 – 59 years
60 – 69 years
70+ years
PRIZES
Numerous random prize draws during the course of the day.
Prizes and/or trophies will be presented to all age division placegetters.
NOTE: to be eligible for random prizes participants must have entered in accordance with 'Entries Close' below and must also be in attendance at presentation in person to collect random prizes.
RACE KIT
Each competitor will receive a souvenir 100% cotton BLAZER t-shirt, swim cap, certificate and products from our sponsors including Splitrock, Bulla and the Australian Banana Industry.
TIMING
Each competitor will be issued with a transponder, which they will be required to wear around their ankle at all times during the race. Transponders will be disposable this year and not required to be returned. Transponders must be worn on the outside of the competitor's wetsuit (if applicable).
MARSHALL
At bus marshalling zone, 40 minutes prior to your swim start time.
CAR PARKING
All car parking will be located at Jarman oval inside the Point Nepean National Park at a cost of $5 per vehicle. The $5 fee helps Portsea SLSC offset the significant traffic management costs required inside Point Nepean National Park.
SWIM SAFETY
During the Portsea Swim Classic, qualified surf life savers will monitor swimmers safety from the water. Please do not hesitate to call for assistance if required by raising your arm in the air.
Medical assistance is readily available on the beach.
Consider wearing a wetsuit for extra warmth.
To maximise your safety during the race, you will be placed in a colour-coded swim group according to your anticipated swim time. It is imperative that all entrants swim in their nominated cap colour-coded group.
Note: Some tidal movement may be experienced in the area of the swim. However, the timing of the swim has been set to maximise your safety.
CONTACT