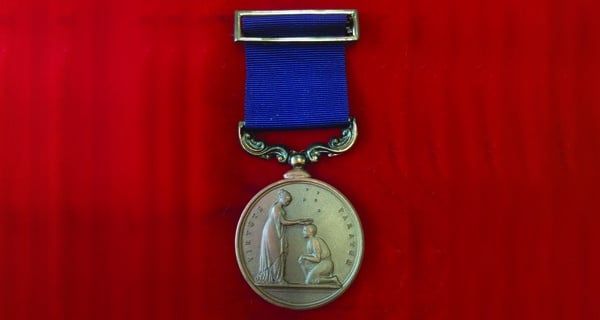 Back@The Back Beach, Vol.6
February 6, 2022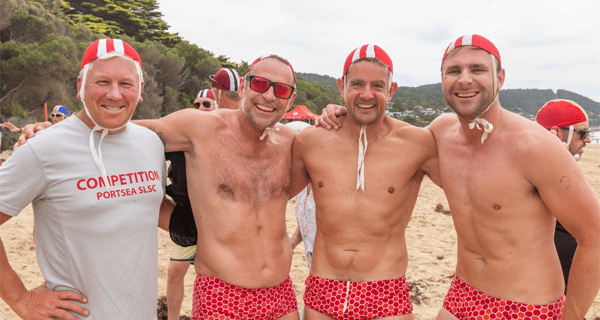 Victorian Masters Competition Report 2022
March 16, 2022
On March 4th in 1956, former Club Captain John Wishart was tragically taken by a shark while swimming with friends in front of the clubhouse at Portsea Back Beach. The last known fatal shark attack in Victoria, the tragedy occurred around 4.45pm not long after the Club Championships had concluded.
At the end of the championships, and after the beach had been cleared of competition gear, several surf club members decided to go "out the back" for a wave. The swimmers were about 300 metres offshore waiting for a breaker to roll in when a large shark, believed to be a whaler shark, swam through them and took John Wishart under with fatal results.
John Eric Wishart was a Sorrento local, a plumber by trade, and a popular and dedicated surf lifesaving club member. He had been involved in the beach cleanup and had left his wife Susie on the beach to join his mates in the water. Unfortunately, she then had to witness the events as they occurred.
Amongst the remaining swimmers were Jack Hopper, the Sorrento-Portsea club captain and Tony Woodhouse. Those present on the day recall that Jack Hopper had graze marks on his abdomen caused by the shark swimming past him to attack John Wishart. There was nothing they could do for Wishart, he just disappeared, and they very quickly returned to shore.
Newspapers of the day reported that a 10 foot Blue Pointer was caught not far from the Sorrento pier the next day with locals convinced that it was the shark that took Wishart, but this was never confirmed.
John Wishart was a highly regarded member of Sorrento-Portsea SLSC. A skilled competitor who represented his club and Victoria at two Australian titles, a club vice-captain and club patrol captain, he was considered an outstanding all-round lifesaver. To perpetuate his memory, Life Saving Victoria inaugurated the John Wishart Memorial Medal in late 1956. "The Wishart Award" as it is now known is awarded annually to the Victorian Lifesaver of the Year, won last year by our own Chris Perrott.
Portsea SLSC also awards a Junior and Senior Wishart award as its pre-eminent award annually. The Club was delighted to host John's wife Susie and son Tim at the opening of the clubhouse. The bell by the bar is named in Tim's honour.