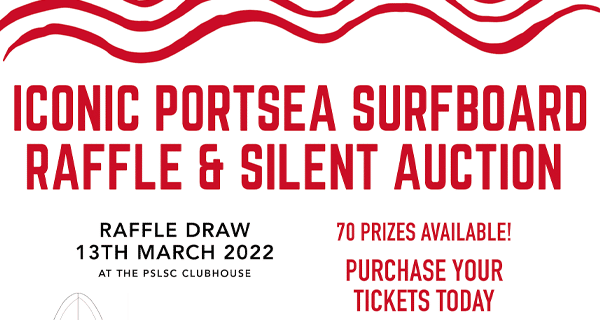 Portsea Raffle & Silent Auction
January 31, 2022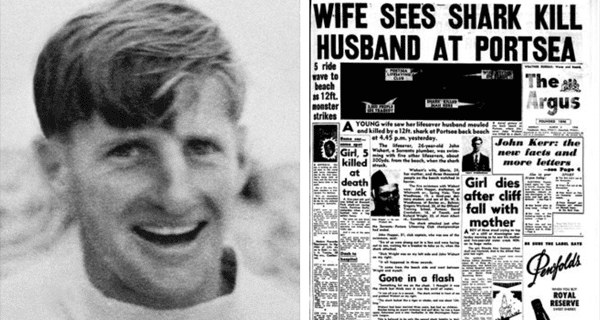 Remembering John Wishart – 4th March
March 9, 2022
Koonya Beach Tragedy
On 10th December 1961 at about 10.40am Robert Evans entered the water on a surf board, although conditions were adverse, and he was soon in difficulty.  His brother-in-law, John Strahan, went to his help, but he too was immediately in trouble.  Mrs Strahan then hurried to the local store and telephoned the Police for help.  The police called for the ambulance and fire brigade to attend.
Harvey Wentworth and Paul Offor were in the store at the time and immediately went to the scene and entered the water. Offor reached a man, about 50 yards from the beach who was by this time unconscious. Offor tried to swim to the shore with him but the undertow and heavy sea were too much and he lost his hold on the man. Offor could make no progress alone, and he concentrated on remaining afloat, and was eventually rescued after being in the water 45 minutes..
Seven members of the fire brigade arrived including Ronald Opie, Allan Bishop, Graeme Schlipalius and Harold Clarke. Conditions were described as extremely rough and noticeably worsening. These men endeavoured several times to the perform rescues, but initially they could not get through the surf with their surf boards.
The Portsea Surf Life Saving Club was phoned for help, and a party of life savers arrived, quickly followed by a reel and line.
When lifesaver Kevin Morris arrived he saw Opie and Bishop about 100 yards out with Offor on their surf board. He swam out to help them, and as he neared them they were swept from their board. He swam to Offor and, with difficulty, swam with him through the surf to the shore.
When the reel arrived from Portsea, lifesaver Nick Thom put on the belt and swam 150-200 yards, accompanied by lifesaver Peter Campbell. They commenced to bring Wentworth ashore. When they reached the breakers Campbell left Thom in order not to hamper him, but when still 30 yards from shore Peter Campbell became exhausted and had to be rescued by another beltman.
The rescue operations were abandoned because of the worsening conditions.
Wentworth, Evans and Strahan would drown despite the heroic efforts of those involved in the rescue
The rescuers were recognised by The Royal Humane Society of Australasia with the following persons being granted awards.
Paul Offor – Bronze Medal
Ronald Percival Opie – Bronze Medal
Allan John Bishop – Bronze Medal
Kevin Francis Morris (Portsea Lifesaver) – Bronze Medal
Noel Rodney Campbell – Certificate of Merit
Peter Neil Campbell (Portsea Lifesaver) – Certificate of Merit
Nicholas Thom (Portsea Lifesaver) – Bronze Medal
Graeme Lindsay Schlipalius – Certificate of Merit
James Douglas Farfor – Certificate of Merit
Ian Robert Mccorkell -Certificate of Merit
Harold Noel Clarke – Certificate of Merit