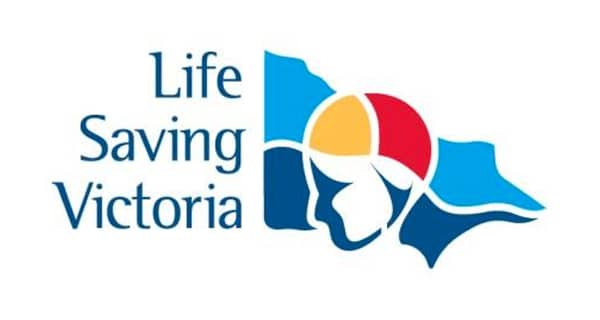 Portsea's Beach Team Cleans Up at Victorian Champs
March 30, 2021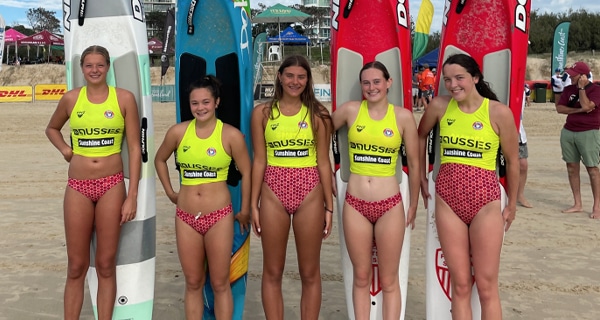 Portsea Shines at Aussies 2021
May 30, 2021
After a late start to the season due to COVID restrictions, the Portsea Competition Team arrived at the 2021 Victorian Championships as an unknown underdog. With our quality team of competitors across the ocean, beach and boat arena coming together, we arrived with purpose, and left stamping our mark on the top 10, placing 7th out of the 23 clubs competing, with 153.5 points, up from 95.5 points in 13th at the previous state titles in 2019.
In summary the team won 13 GOLD medals, 7 SILVER medals and 5 BRONZE medals. Our stand out individual medallists were Steph Hunter and Harvey Larke with the U17 Men's team dominating in the water events and our Beach Team achieving a haul of 10 medals on the sand.
We arrived at Lorne to the most challenging of conditions, a howling on shore easterly wind, 1-2m wind chop, and to top it off, rainy, windy weather. For those who are frequent flyers at surf carnivals, it was just another day in the office and we'd arrived prepared with tents, blankets, jackets and sleeping bags, with 31 members ready to race rain, hail or shine.
Our strength is in our youth, our U14-19 competitors and in securing numbers to allow us to race in team events. The U14/15 team was made up of 12 solid competitors who have come up together through our Nipper program and who love both racing and hanging out together, win or lose in their events. Logan Brandi was the standout performer, taking his first state title with GOLD in the U14 Tube Race, a sprint up the beach, don your rescue tube and a 200m sprint swim to the cans where whoever touches the can first and raises their arm is declared the winner. In the U15 girls arena Mackie Hunter took SILVER in the Surf Race then teamed up with her mates Emerson Young, Hannah Saadie and Gemma Woolrich to win the BRONZE in the U15 Surf Teams event.
Our U17 men are a highly competitive unit and definitely caused a few to stand and take notice. Harvey Larke took GOLD in the U17 Surf Race, Tube Race and Iron, winning both the Surf Race and the Iron by enormous margins, with dominating performances. He then teamed up with Ned Betts, Luke Tucker and Xavier Purcell to win the Surf Teams Race with an impressively low 12 points, the boys finishing 1st, 2nd, 4th and 5th across the line, along with GOLD in the prestigious Taplin Relay. These competitors are all bottom age U17 and their achievements bode well for their future in the lifesaving arena.
The Portsea women's team are a spread of ages, from Charlotte Mahon in bottom age U17 through to Domi Hart in open, plus Sophie Courtney and Steph Hunter in top age U17. The girls elected to race the open women's team events with Domi rather than in composite teams in the younger age groups, lining up for the Open Rescue Tube Rescue Race, placing 4th, and the Open Women's Surf Teams Race, again placing 4th. Steph Hunter had her most success in individual events in years, winning GOLD in the U17 Women's Surf Race, Tube Race, 2km run, plus a SILVER in the U17 Iron, where she read the surf conditions beautifully. On the starter's gun whilst the competitors smashed themselves going straight out over the sandbar, Steph ran 75m down the beach with her board and out in a rip to reach the turning cans in first place. As the better board paddlers came back at her on the way in, Steph turned on the after-burners in her preferred swim leg to run up the beach and across the finish line in second place.
The Portsea Beach Team is built around our U19 Men, Griffin Mitchell and Oscar Hunter, who went 1,2 in the U19 2km Run, then paired up to win GOLD in the U19 2 x 1km relay. They were supported by Steph and Domi who took medals in their 2km runs, and Blair Nuske who joined them for a SILVER in the Open Men's Beach Relay. Portsea member Chloe Hoover (who competes for Hampton) joined them for another GOLD in the U19 Mixed Beach Relay.
Down in the Boat Arena, tough conditions and a lack of water safety saw the events postponed for two weeks, until Easter Monday, where our Portsea Open Women's Crew arrived to race hard and saw their training pay off with a SILVER medal.
Nothing happens without a team of supporters, craft handlers, managers, officials and logistics co-ordinators. The growth and ongoing success of our team is once again due to our Portsea parents, who stood up where needed, pulling on caps and high viz vests to compete themselves when needed in teams, white LSV shirts to fill empty officials' shifts, erect tents and tow trailers to and from the events. We thank you all for your support of our competitors, who through their training and racing, develop skills and fitness to make them all better lifesavers on our beach.
U14/15 Youth Team
Logan Brandi, Archer Larke, Campbell Wilson-Moran, Xavier Winnett, Miles Regan
Mackenzie Hunter, Emerson Young, Gemma Woolrich, Catie Boyle, Arabella Mitchell, Frankie Dever, Hannah Saadie
U17 Mens Team
Harvey Larke, Ned Betts, Luke Tucker, Xavier Purcell
Women's Team
Domi Hart, Steph Hunter, Charlotte Mahon, Sophie Courtney
Beach Team
Griffin Mitchell, Blair Nuske, Oscar Hunter
Open Team
Natalie Hood, Matthew Mahon
Boat Crew
Amanda Rukuwai, Amelia McColl, Emily Von Moger, Alexandra Hagan, Charlotte Travers, Stephen Blewett (sweep)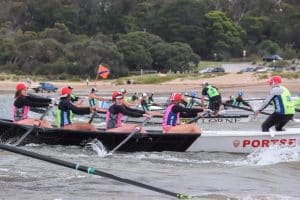 Results:
GOLD
U14 Men's Tube Race – Logan Brandi
U17 Men's Iron – Harvey Larke
U17 Men's Tube Race – Harvey Larke
U17 Men's Surf Race – Harvey Larke
U17 Men's Taplin – Xavier Purcell, Harvey Larke, Luke Tucker
U17 Men's Surf Teams – Xavier Purcell, Luke Tucker, Ned Betts, Harvey Larke
U17 Women's Surf Race – Steph Hunter
U17 Womens's Tube Race – Steph Hunter
U17 Women's 2km Run – Steph Hunter
U19 Men's 2km Run – Griffin Mitchell
U19 Men's 2 x 1km Relay – Griffin Mitchell, Oscar Hunter
U19 Men's Beach Relay – Griffin Mitchell, Oscar Hunter (composite)
U19 Mixed Beach Relay – Griffin Mitchell, Oscar Hunter, Chloe Hoover, Mia Spencer (Hampton)
SILVER
U14 Women's Surf Race – Mackenzie Hunter
U17 Men's Iron – Xavier Purcell
U17 Women's Iron – Steph Hunter
U19 Men's 2km Run – Oscar Hunter
U19 Men's Beach Sprint – Oscar Hunter
Open Women's Boat Race – Amanda Rukuwai, Amelia McColl, Emily Von Moger, Alexandra Hagan, Charlotte Travers, Stephen Blewett (sweep)
Open Men's Beach Relay – Blair Nuske, Oscar Hunter, Griffin Mitchell (composite)
BRONZE
U14 Women's Surf Team – Emerson Young, Hannah Saadie, Gemma Woolrich, Mackenzie Hunter
U17 Men's Tube Race – Xavier Purcell
U19 Men's Beach Flags, Oscar Hunter
U19 Men's Beach Sprint – Griffin Mitchell
Open Women's 2km Run – Domi Hart