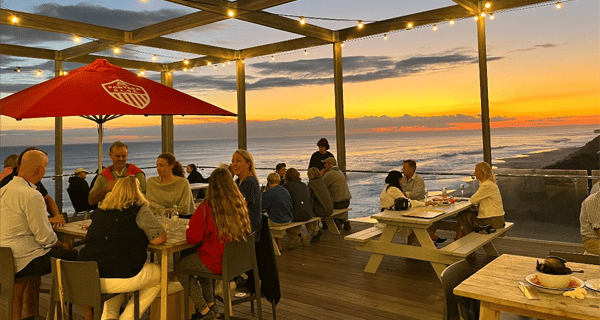 Season Launch 2022-23
November 10, 2022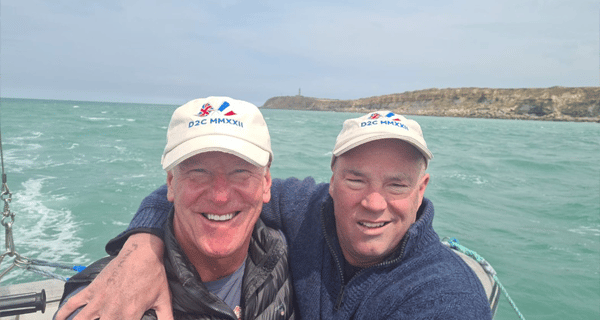 Nick Martin Conquers the English Channel
November 11, 2022
Mild, yet rainy conditions were the flavour of the day at Endurance Champs at Torquay Front Beach on October 22 as the Portsea Competition Tent was erected for the first time this season. This was an improvement over last year's wild and windy weather. This year the winds were off-shore and the seas were calm. Portsea arrived with a spread of competitors who raced all disciplines and age groups, taking us to our best result in recent years, into third place with a club score of 92, behind Mentone LSC on 101 and Ocean Grove on 204.
Endurance Champs are a fun, low-key carnival that brings together U12 through to Open and Masters competitors for a series of long distance races – a swim, board, ski and run. Portsea's strength is no longer just swimming and we medals won across all competition arenas. Only the bravest of brave entered the 14 degree water without a wetsuit – all others chose the warmer option. From U15 to U17, U19, and Masters, we took a haul of medals. It was a quinella in the U15 1km swim, with Sophie Jacka, GOLD, and Mia Horskins SILVER. Next were the U19 men racing 2km, with Xavier Purcell stamping his authority on the event with a well fought GOLD, plus Gabe Cornwell slipping in for BRONZE. In the U17 2km age group the genders combined on the start line. Mackie Hunter matched it with the men and charged in, first over the line, to take the overall title and GOLD in the women. She even managed to swim down all the U19 and Open women who had entered the water 5 mins ahead of her. Logan Brandi, racing as a bottom age U17 put in a great effort for a BRONZE. In the Masters' categories, new recruit Phil Harbord took SILVER, with Anthony Purcell chasing in for BRONZE. Amanda Benson represented the Masters' Women, placing 4th.
Next up were the board races and a chance for our Junior Competitors to shine. Fresh from the previous week's club training session with Clint Robinson (surf lifesaving legend and Olympic kayak gold medallist) our U12 boys Cooper Robertson and Lachie Wills raced around the 2km course on their Nipper boards. Big brother Josh Wills transitioned out of Junior Comp to have his first race around the U14 4km board course on his 10'6" racing mal – great effort to all the boys. Gabe and Xavier went GOLD/BRONZE in their U19 board race to prove the value of a solid winter of swim training. Charlie Cornwell placed 6th in U17 board and Sophie Jacka 8th in the U15 girls' board. Although we have done minimal board training this season, fitness and strength from pool swimming translated to 'above expectation' results in the board races. As the weather warms and our athletes get out into the surf, expect to see future gains in this discipline.
Ski races followed with Chloe Hardman taking out GOLD in the Open Women's 10km ski race and Nat Hood SILVER in the 6km Masters. Gabe Cornwell won the U19 10km ski with younger brother Charlie, and Mackie Hunter both taking SILVER in their U17 races.
As the tide dropped below the level of the wooden groins a beach run track appeared and the athletes pulled on their sneakers. More red and white caps could be seen streaking along the sand with a number of our runners earning medals and points for the club. Top 6 placegetters earn points and we saw Logan and Cooper place 4th for 3 points each, plus Sophie Jacka taking SILVER and 5 points. Lachie and Josh Wills both ran strongly into the top 10 of their age groups.
As we re-grouped to fold down the tent, 10 minutes too early, the heavens opened. The rain didn't dampen the spirits of a team bursting with excitement that the racing season was up and running. Thanks to our parents who all chipped in with logistics and athlete management duties. LSV requires carnival sign on roles. Thanks to our officials, James Cornwell and Chloe Hardman, Medical co-ordinator Nat Hood, water safety provider Rob Wills and Amanda Benson for fulfilling our pack up duty.
Full Results:
https://sportapp-waves.lsv.com.au/public_irb_lane_draw/328