Cadet Camp provides those who completed their Surf Rescue Certificate (SRC), with the opportunity to requalify this award and refresh those necessary skills to patrol on Portsea Back Beach.
Holding a Surf Rescue Certificate (SRC) is compulsory to attend the Cadet program. The Cadet program does not provide sufficient time to attain the SRC award and hence candidates will require their SRC award prior to enrolling in the Cadet Camp.
All successful and unsuccessful Cadets candidates should have now been contacted and informed of the next steps in their registration process. Please contact our Education Director, Jacqui via email at Jacqui.hart@portseasurf.com.au if you have any questions relating to your Cadet application outcome or registration process.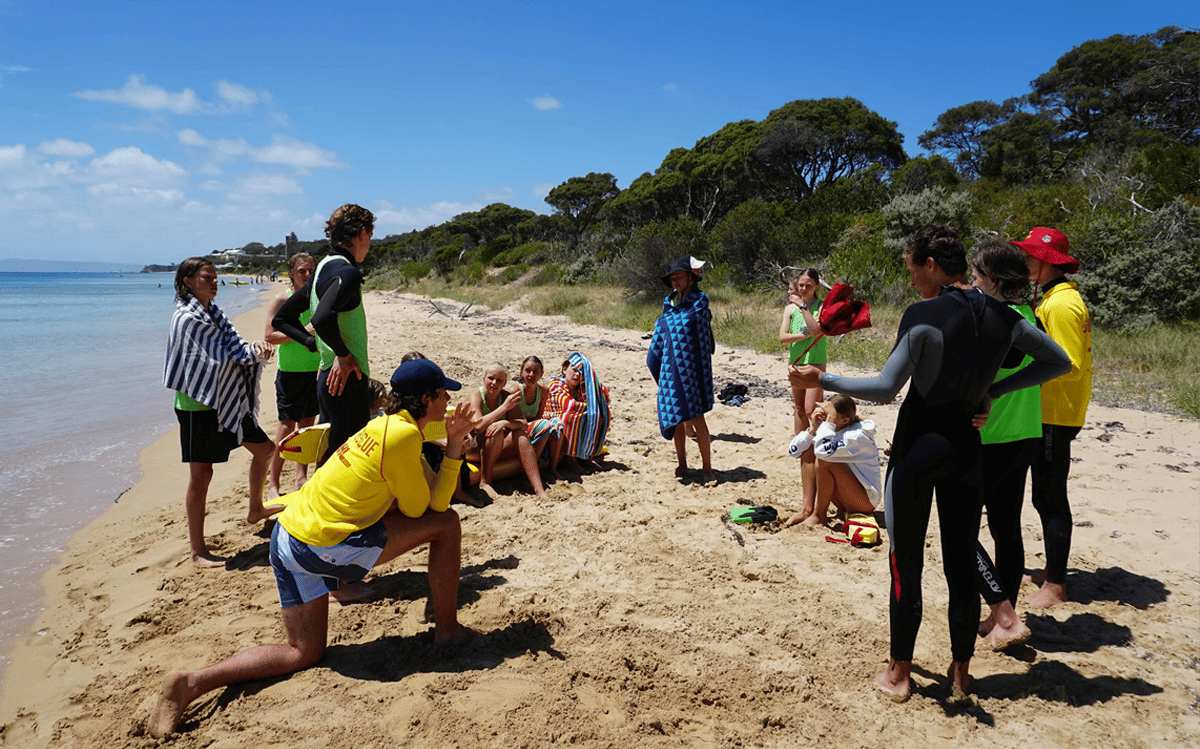 FULL OVERVIEW
OF CADETS PROGRAM
Click the READ MORE button for detailed information on the 2021-2022 Cadet Camp Program, including a Program Outline, information regarding Fees and everything else you need to know.
PROGRAM DATES
The specific Cadet Camp Program dates are:
3rd January 2022, 10:00am-4:00pm
5th January 2022, 10:00am-4:00pm
7th January 2022, 10:00am-4:00pm
Please note that these dates and times are tentative and subject to change due to the COVID-19 restrictions.